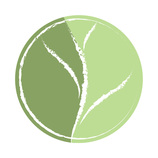 Inner Source Therapy Services

---
---
Centered Individual Counseling

Adults.

One-on-one sessions with a licensed therapist to focus on core issues and collaborate on individualized treatment. A standard Individual therapy session consists of one hour, but extended sessions are available.


Children & Teens have many of the same emotions and therefore are susceptible to the same mental health concerns and mood disorders as adults. Therapy with a licensed child therapist can help many of these issues including conduct disorder, emotional disturbances, ADHD, and anxiety or depression.

Warning Signs:


Over reacting
Persistent sadness
Excessive anger
Worry, anxiety & fear
Unexplained drop in grades
Loss of interest
Changes in sleeping patterns
Isolation
Limited concentration
Restlessness
Substance abuse
Behavioral issues




Couples Counseling


Couples counseling assists you and your partner with overcoming the inevitable hurdles within your relationship to help you to improve communication and understanding. Issues such as infidelity, conflict over money, jealousy, and sexual difficulties can be addressed in a supportive, therapeutic environment. Counseling sessions focus on ensuring that both partners' needs are met


Pre-Assessment for couple's counseling.

You want to go to therapy, but don't know where to start. Pre-assessments can help determine your specific needs, areas of focus, and optimism in your relationship. The couple will be seen together to discuss the nature of their relationship. In the second session, the couple will be seen as individuals to determine individual motivate levels. After meeting with each person individually, the couple will have a third session together to determine how and if therapy is appropriate for them. These sessions will be based on a

collaborative

and/or

solution-focused model

of therapy.

Balanced Family Counseling

Regardless of how many participants, Family Therapy's primary focus the functioning of the family unit. Although one family member may be the "identified patient," the focus of treatment is assisting each family member in achieving his or her full potential. For children's issues, often the best method of treatment is Family Therapy, because it allows the clinician and the parent(s) to work together in creating a home environment that is most likely to produce a change in the child, or in his

Unified Group Counseling

Group Therapy. Some people find that they are most comfortable with a group of other people who are struggling with the same issues. A sense of support and accountability results as people share their challenges and triumphs with other group members. Group sessions are held in the evenings and on weekends to accommodate your schedule.

Art Therapy.

---
Contact us to schedule a session via in person or live internet.